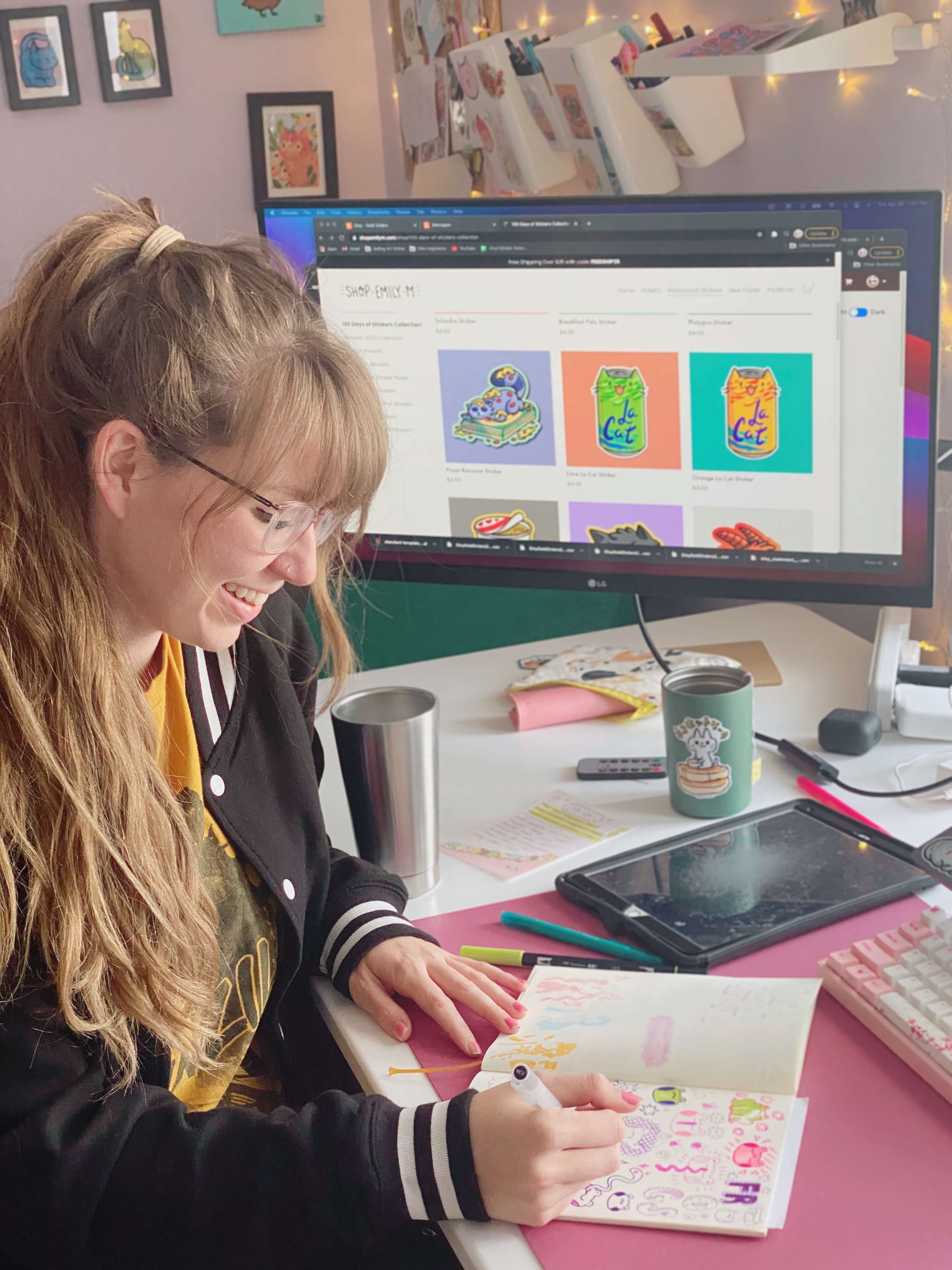 Hello! I'm Emily Meagher!
I'm a full-time illustrator living & creating in Pittsburgh, PA!
I love creating fun, quirky, and colorful illustrations by drawing digitally on my Ipad. My favorite things to draw are either goofy cats, or food with faces.
When I'm not making and designing new products, I'm probably playing video games (currently Spider-man 2 and FF16!) watching anime or reading manga (currently trying to get caught up on One Piece!)
Follow along with my daily life as a freelance illustrator on my instagram!